Planning- Spot the Difference
Author: Ritika Maladkar
Last updated: 2 years ago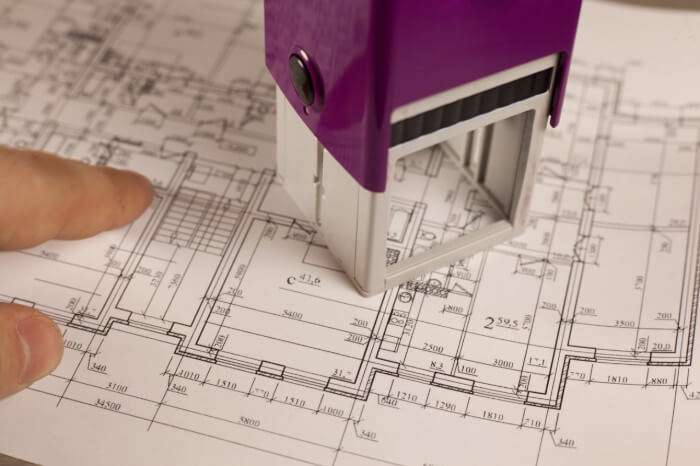 There are several application types available, but to cut through the noise we are just going to focus on those aimed at residential projects.
Permitted Development
Permitted Development Rights allow you to execute certain projects without needing to apply for full planning permission. These are relevant to most common projects for houses:
Single storey extensions
Main Limits:
no front extensions.
no more than 50% of the area of land around the 'original house' should be covered by additions or other buildings.
Rear Extensions can protrude from the rear wall by:

no more than 4m if detached
no more than 3m if semi-detached or a terrace.

Width of side extension must not have a width greater than half the width of the original house.)
If within 2m of a boundary, eaves height can't be over 3m
Maximum height must not exceed 4m
No Wraparound extensions
Double storey extensions
Main Limits:
sheds and other outbuildings must be included when calculating the above 50% limit
maximum eaves and ridge height of extension should be no higher than existing house,
extensions of more than one storey must not extend beyond the rear wall of original house by more than three metres or be within seven metres of any boundary opposite the rear wall of the house.
If within 2m of a boundary, eaves height can't be over 3m
Loft conversion
Main Limits:
Additional roof space created must not exceed:

40 cubic metres for terraced houses
50 cubic metres for detached and semi-detached houses

no part of the extension should be higher than the highest part of the existing roof
Any extension from the existing roof plane on the principal elevation fronting a highway
However, PD rights aren't applicable to flats and maisonettes due to the impact on neighbouring properties. If your house is situated in a Designated Area, such as a National Park, Area of Outstanding Natural Beauty or Conservation Area then your Permitted Development rights may be limited or eliminated completely under Article 4. Do verify with an architect or architectural designer to get confirmation that your proposed projects are classed as Permitted Development before you begin and that there are no planning restrictions in your area.
Lawful Development Certificates
If you want to be confident that the existing use of a property is 'lawful' for planning purposes or doesn't necessitate planning permission, you can apply for a 'Lawful Development Certificate' (LDC). In short, it's a legal document that says your designs meet the relevant Permitted Development Guidelines.
You must submit an application to the local planning authority (LPA) for the LDC. This takes around 8 weeks and costs £103 (+£25 admin fee) to process it.
You aren't legally obliged to apply for one, but it is recommended if the development is in a grey area of the regulations, an example of this would be if the property was on a sloped hill or if you're the first in your area to have a loft dormer or a hip-to-gable loft conversion.
Also, this certificate may assist with the sale of property or if a neighbour disputes the legality of the development. Some solicitors may ask for these if the house is sold. You can apply for them retrospectively as well but at twice the fee (£231) instead of the standard fee at £128. If the Permitted Development rights change, the LDC is judged against the PD right at the time of application, not when it was built so this may not be a certainty.
Prior Notification
This is a form of Permitted Development Rights where the LPA has to be informed before the work begins. You must not commence work until the LPA has issued its decision. Projects that may have an impact on transport, highways, flooding and such factors require a prior notification approval so these issues can be alleviated. Prior notification can also be used to adjust the use of non-residential buildings to residential purposes.
The main types of prior notification for householders are large single storey rear extensions. This is defined as 'extending beyond the rear wall of the original house' by:
over four and up to eight metres for detached houses
over three and up to six metres for all other houses
If you wish to build an extension of this size, you must apply to the local authority, who will then inform any neighbours you share a boundary with and allow them to comment on your proposal.
Planning Permission
If you can't do your project under PD rights then you'll need to apply for Planning Permission. This is official authorisation from a local authority for the construction or alteration of a building. There are 2 main types of planning permission (PP):
Householder PP – solely for home improvement
Full PP – mainly for new developments or changes of use
Planning permission is something you'll almost definitely need if the project doesn't fall under the PD rights and Prior Approval schemes. It's crucial to confirm first with an architectural professional first whether you need a planning permission.
The fees vary for full planning permission based on the type of project. On the other hand, for the householder planning permission, there is a fixed charge of £231. Timewise, for smaller projects, they usually intend for 8 weeks from validation to decision. We've included a flow chart of the process below.
In the grand scheme of things, applying for planning permission is not something you should try to avoid if it means you can't build what you needed or wanted. With a 91% success rate in Nottingham there's only a slim chance it will get denied. If it is initially rejected it can usually be modified to get approval, which you can re-submit for free within 12 months of the decision notice. Furthermore, good quality builders will often have waiting lists longer than it takes for you to get your planning sorted.
On average the costs of an architectural designer and the application usually come in at around 2% of the total building cost, but getting the pre-build stages wrong can cost you a small windfall. If you're not sure which category your project falls under do get in touch with us for advice and further clarification.