Can I Build an extension on my new build?
Author: Ritika Maladkar
Last updated: 3 years ago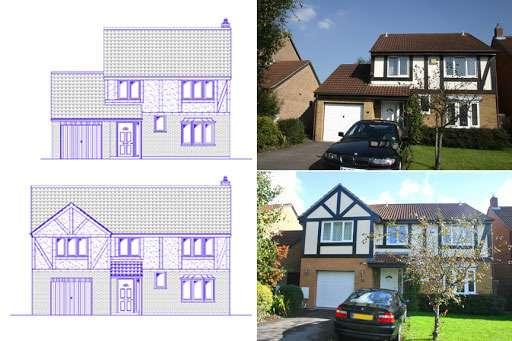 Many homeowners want to add an extension during the construction process itself or add to it soon after moving in. However, this route has many traps and snares you can fall into. Several homeowners have lost their time and money to try and add extra floor space into their new build cost-effectively during the building period. The timing of applying the permitted development extension scheme is crucial. In short, you will have to wait until the new house is fully constructed or before the build starts for any additional extensions. If work has started you will have to wait until the house is classed as 'born' before starting anything new.
The reason this is blocked is that if you merge both the schemes for a new house and permitted development extension works, you have not implemented what you received planning approval for. If you try to pull a fast one, you'll likely be investigated by the LPA and required to either demolish the extension or require a retrospective application. This has no guarantee that it will be approved as it will be judged against full planning regulations at that time rather than the Permitted Development rights when it was built. This would likely result in the same outcome, regardless of the cost and inconvenience to you. You must complete the new dwelling prior to starting work on the extension , either once PD rights have been allowed or planning permission has been given.
In essence, there is only a single way to secure a reliable method of building the extended house: to submit a second planning application for the extended build before you start onsite. Adding benefits such as reduced impact of disruption for neighbours and a shorter time scale for work on site may be considered by the Planning Committee. Finally, going down this path means you have to ensure the extension element fully complies with the Councils Planning Policy and design Guides.
Another thing to be wary of is the land/property deeds, we recommend checking these for any restrictive covenants. They are binding conditions that are written into a property's deeds or contract by a seller to determine what a homeowner can or cannot do with their house or land under particular circumstances. They can cover a wide range of issues, but the ones preventing owners from making alterations to a property are the ones to look for, such as preventing extensions or changing the use of the house. These don't elapse with time and you will need to talk to the developer if they would be willing to lift the covenants. When we've dealt with this previously they've required drawings and structural calculations.